Link to article
There's nothing quite like a hoppy India pale ale (IPA)! It's one of the most popular beer styles out there, with seemingly every craft brewery having an example ready on tap.
We've compiled 15 commercially-brewed IPA recipes from across the United States that have been scaled down so we can brew them at home!
Note: some of these beer recipes were submitted directly from the breweries while others are interpretations created by homebrewers.
1. Deschutes Brewery Chainbreaker
Style: White IPA
Brewery: Deschutes Brewery (Bend, OR)
Chainbreaker White IPA marries the best of American IPA hop profile with the spices and yeast character of Belgian witbier.
Deschutes describes Chainbreaker as having bright citrus and coriander notes of a traditional wit beer, with a refreshing hop kick.
View the Chainbreaker White IPA recipe >
---
2. Zipline Brewing Co. NZ IPA
Style: New Zealand-style IPA
Brewery: Zipline Brewing Co. (Lincoln, NE)
Zipline's IPA brings the exotic fruity flavors and aromas of New Zealand hops from down under into their American IPA.
Hop varities include Pacific Jade, Rakau and Wakatu, making this a true New Zealand-style IPA recipe.
---
3. WeldWerks Brewing Co. Juicy Bits
Style: New England-style IPA
Brewery: WeldWerks Brewing Co. (Greeley, CO)
New England IPAs are known for their signature hazy color and fruity hop flavors/aromas while having subdued bitterness. It's no wonder how WeldWerks got the name for their juice-like IPA!
Expect huge citrus and tropical fruit character from the Mosaic, Citra and El Dorado hop additions, balanced with a softer mouthfeel from the lower attenuation.
---
4. Russian River Brewing Co. Blind Pig
Style: American IPA
Brewery: Russian River Brewing (Santa Rosa, CA)
Before Vinnie Cilurzo opened up Russian River—the brewery best known for its sought-after Pliny the Elder IPA—he was part of a brewery called Blind Pig. That's where his experimentation started on what is now Russian River's Blind Pig IPA.
Today, Blind Pig has evolved into a full-bodied, very hoppy American IPA with notes of citrus, pine and fruit and a dry, bitter finish.
View the Blind Pig IPA recipe >
---
5. The Alchemist Focal Banger
Style: American IPA
Brewery: The Alchemist (Waterbury, VT)
Chances are you've heard of Focal Banger and it's big brother Heady Topper from renowned brewery The Alchemist.
Focal Banger is all about tropical fruit flavors from healthy doses of Citra and Moasic hops supported by a simple pale malt base.
View the Focal Banger recipe >
---
6. Roughtail Brewing Co. Hoptometrist
Style: Double IPA
Brewery: Roughtail Brewing (Oklahoma City, OK)
Hoptometrist Double IPA from Oklahoma City's Roughtail Brewing Co. weighs in at 100+ IBUs!
They describe their delicious year-round offering as crisp, dry and very drinkable with just enough malt to support the huge bitterness and intense piney, citrusy, dank hop presence.
View the Hoptometrist IPA recipe >
---
7. Odell Brewing Co. IPA
Style: American IPA
Brewery: Odell Brewing Co. (Ft. Collins, CO)
Odell took the traditional IPA, originally shipped from England to India in the 1700′s, and transformed it into a bolder and more flavorful American version.
Different varieties of highly aromatic American hops create a distinc bitterness profile and incredibly delicious hop character.
---
8. Lazy Magnolia Brewery Southern Hops'pitality
Style: Session IPA
Brewery: Lazy Magnolia Brewery (Kiln, MS)
This session IPA is meant for sharing with family and friends!
Expect a bold citrus burst on the front end, with hints of tropical fruits such as grapefruit, orange and mango in the finish.
View the Southern Hops'pitality recipe >
---
9. Maui Brewing Co. POG IPA
Style: Tropical IPA
Brewery: Maui Breiwng Co. (Kihei, HI)
The name of this Maui Brewing Company IPA recipe comes from the star ingredients: passion fruit, oranges and guava!
These three fruit additions along with the American hops make for a thirst-quenching IPA with strong hints of tropical juice.
---
10. Green Flash Brewing Co. West Coast IPA
Style: American IPA
Brewery: Green Flash Brewing (San Diego, CA)
The west coast IPA started off as a local trend, and has emerged as a perpetually-evolving style defined by brash bitterness, intense hoppiness and rather high alcohol by volume.
With an assertive flavor and grapefruit bitterness held up by crystal malt, this west coast IPA is a beer of extremes!
View the West Coast IPA recipe >
---
11. Dogfish Head Craft Brewery 90 Minute IPA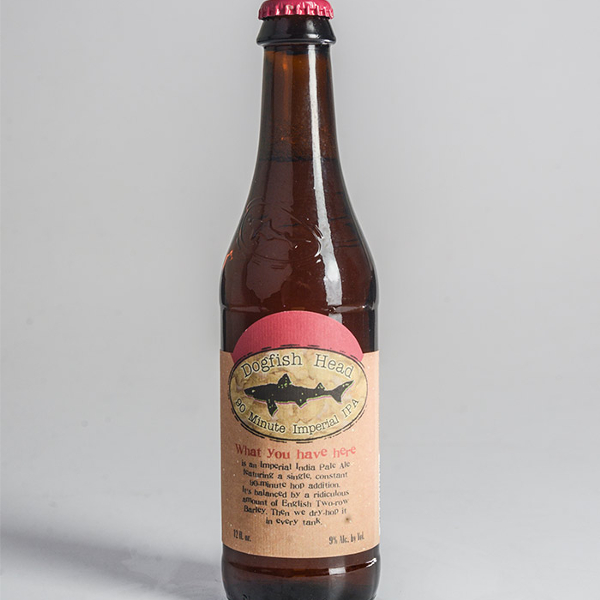 Style: Imperial IPA
Brewery: Dogfish Head Craft Brewery (Milton, DE)
Named for the length of the boil, this 90 Minute IPA recipe has the brewer continuously adding hops throughout the boil.
The result is a hop-forward imperial IPA with enough malt backbone to keep things balanced. Don't miss the 120 Minute IPA recipe below, too!
View the 90 Minute IPA recipe >
---
12. Deschutes Brewery Fresh Squeezed
Style: American IPA
Brewery: Deschutes Brewery (Bend, OR)
This hop-centric IPA has big, piney hop aroma that's full of fruit and peppery notes. It drips with juicy citrus and grapefruit flavor thanks to the Citra hops, while the Mosaic hops present soft, fruit flavors like honeydew.
As the name implies, always drink this one fresh!
View the Fresh Squeezed IPA recipe >
---
13. Weathered Ground Brewery R.K. Double IPA
Style: Double IPA
Brewery: Weathered Ground Brewery (Cool Ridge, WV)
This double IPA recipe incorporates flaked wheat and flaked oats.
According to head brewer Sam Fonda, "It's one of those IPAs that's almost a Northeast IPA but not intentionally. We just want it to be super hoppy and the haze is a byproduct of that."
View the R.K. Double IPA recipe >
---
14. Spice Trade Brewing Sun Temple IPA
Style: New England-style IPA
Brewery: Spice Trade Brewing (Arvada, CO)
Sun Temple IPA juicy New England-style IPA fermented with a yeast strain that has evolved in northern Vermont breweries.
This IPA recipe explodes with mango, peach and citrus flavors, but still finishes smooth and dry.
View the Sun Temple IPA recipe >
---
15. Dogfish Head Craft Brewed Ales 120 Minute IPA
Style: Imperial IPA
Brewery: Dogfish Head Craft Brewery (Milton, DE)
Dogfish Head's 120 Minute IPA pushes the boundaries of the IPA style.
This extreme beer is boiled for a full two hours while being continually hopped with high-alpha American hops. At 21% ABV and 120 IBU, this is one of the biggest IPA ever brewed!
View the 120 Minute IPA recipe >
For even more beer recipes, check out our 50 Craft Clones in 50 States and our homebrew recipes archive.