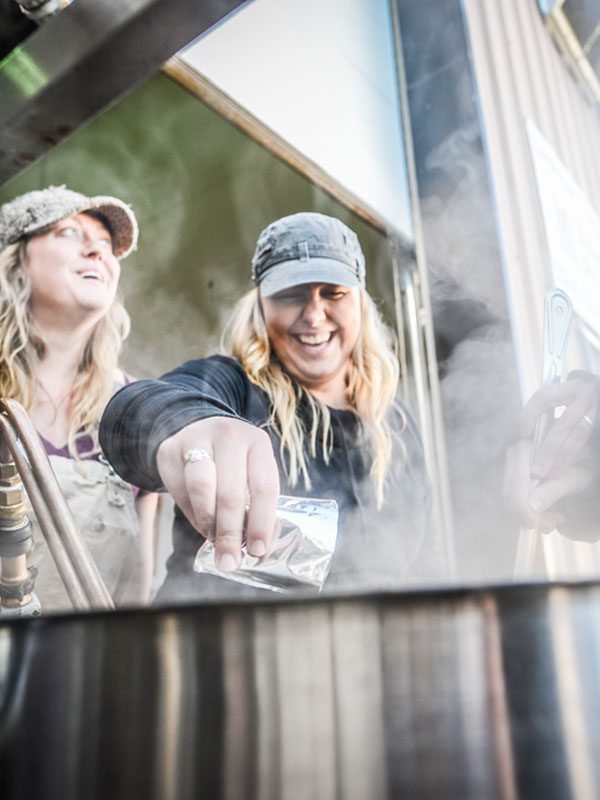 Another year is in the books! Let's take a stroll down memory lane and check out our most-viewed articles on HomebrewersAssociation.org in 2017.
To browse through all articles published on HomebrewersAssociation.org, visit our Featured Stories section. To access members-only content, join the American Homebrewers Association!
Love 'em or hate 'em, there's no denying 2017 was the year of the New England IPA. John Moorhead, AHA competition coordinator, digs into the origins of New England-styled IPA and tries to answer the lingering question "Is NEIPA its own style?"
Bell's Two Hearted was crowned the winner in the 2017 Best Beers in America survey, overthrowing Pliny the Elder for the first time in nine years. Brew your own Two Hearted at home with this clone beer recipe.
There's more than one way to skin a cat (editor's note: please don't skin any cats), and there's more than one way to add fruit to beer. Discover techniques used to add fruit, juices, and concentrates to your next homebrew recipe.
Homebrewers are the embodiment of DIY, so it comes as no surprise that many of us grow our own hops. This feature is the second part in our guide to growing hops at home, focusing on what to do come harvest time.
Pliny the Elder is one of those craft beers that needs no introduction. Whether you're a Pliny fiend or have never had the pleasure of trying it, this clone recipe for homebrewers will bring the hoppy beast to your homebrewery.
The National Homebrew Competition is the biggest beer competition…in the world! In 2017, the Final Round winners were announced at an awards ceremony during Homebrew Con 2017 in Minneapolis. Access a full list of first and final round winners.
With all the different hop varieties available these days, it's not uncommon to come across a hop type that your local homebrew shop might not have in stock. Use this handy list to find a suitable substitute for those hard-to-find hop varieties.
Flip open your notepad and get ready to bring your NEIPAs to the next level! With the help of Weldworks Brewing Company, The Alchemist, and Odd13 Brewing, we dive into what it takes to brew a great New England-styled IPA at home.
"Clones" is the clever name given to commercial beer recipes that are scaled down for homebrewers. This feature highlights a different clone recipe from a craft brewery in each of the 50 United States. If you're looking for recipe inspiration, look no further!
Every year, Zymurgy magazine readers vote on their favorite commercial craft beers to help us crown the Best Beers in America. In 2017, the long-standing champion, Russian River's Pliny the Elder, was overthrown by one of Michigan's best-known pale ales.
Homebrewers Association
Homebrewers Association