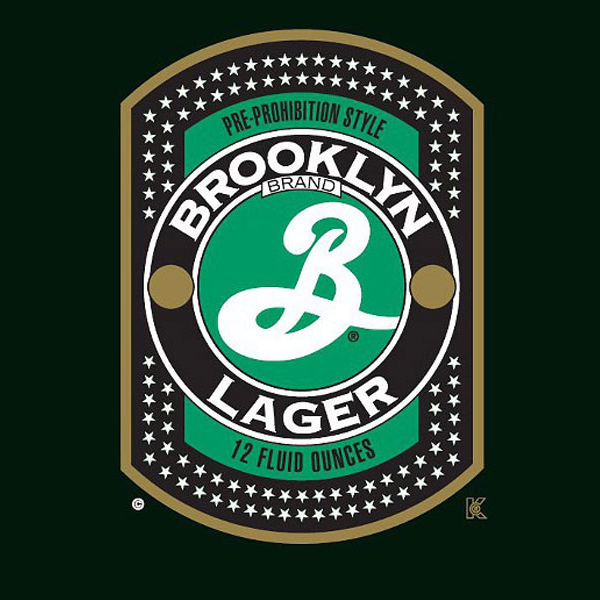 This is a classic American interpretation of a Vienna-style lager, described by Brooklyn Brewery as amber-gold in color and displaying a firm malt center supported by a refreshing bitterness and floral hop aroma.
This homebrew recipe is featured in Top 50 Commercial Clone Beer Recipes. Find out what recipe was featured for your state!
Brooklyn Brewery Brooklyn Lager | Vienna Lager
Ingredients
For 5.5 gallons
9.6 lb American 2 row malt
14 oz Munich malt
11 oz 60 L Caramel malt
1 oz Willamette (75 min)
0.33 oz Cascade and 0.45 oz Vanguard (35 min)
0.5 oz Hallertau Mittlefruh (2 min)
0.5 oz Cascade (2 min)
0.5 oz Saphir (2 min)
0.75 oz Cascade (dry hop)
1.5 oz Hallertau Mittlefruh (dry hop)
Lager Yeast
Specifications
Original Gravity: 1.052
Final Gravity: 1.012
ABV: 5.2%
Directions
We recommend mashing in the grain to a starch conversion temperature of 156° F or higher. This strategy will help to achieve the body and mouthfeel we aim for. Another important element is our 75-minute boil, which may lead to excess color and flavor development if you are working over a very strong, direct flame.
After your wort has cooled to 55° F degrees, you're ready to pitch your favorite lager yeast! About 10 days prior to bottling or kegging, add the dry hops.