2023 Entrant & Volunteer Information
The National Homebrew Competition gives you a chance to receive invaluable feedback on your entries, and also recognizes the most outstanding, world-class homebrewed beer, mead, and cider, while taking home some really amazing prizes. Check out the Entrant and Volunteer Information below to learn how to participate.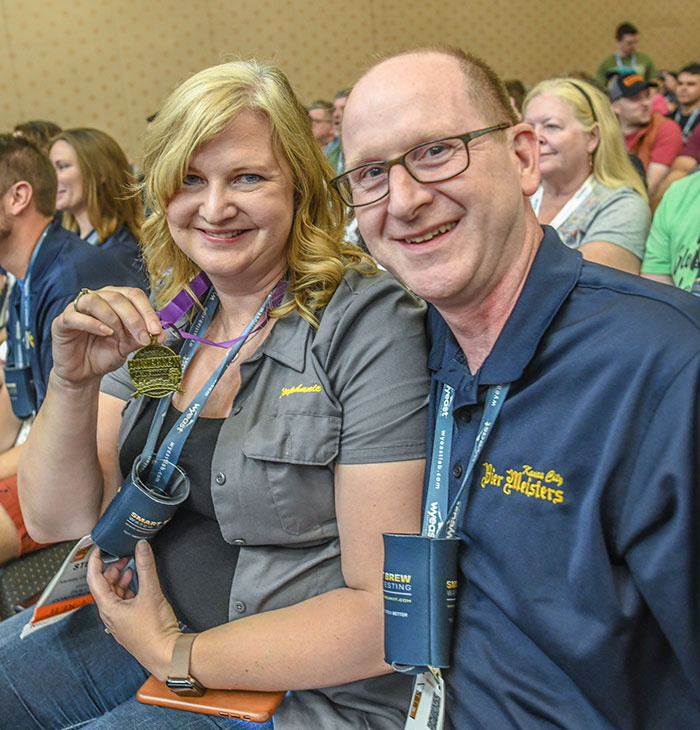 Entrant Information
The Rules & Regulations will be your complete guide on the competition, including details on registration, shipping/drop-off locations, and style guidelines.
Each entry is a non-refundable $29
Entry Capacity: The entry cap for National Homebrew Competition will be 6 entries (raised from original cap of 4 on January 27). If there is additional space to expand the entry count, we will let entrants know after the registration period.
Shipping Entries: All entries must be received during the shipping window, March 6-17, at the designated locations for each First Round site. Entrants will be notified of shipping locations.
Additional questions? Review the FAQ page
*Jan 27: Rules & Regulations page 5 updated to reflect increase of entry cap to 6.
*Jan 31: Registration deadline extended to 11:59 p.m. MT on February 12.
*Mar 14: Error corrected: Table 5 name corrected from "Pale European Beer" to "Amber European Beer".
Volunteer Information
The National Homebrew Competition is the largest beer competition in the world, and it is made possible by the enormous effort of hundreds of volunteers who help judge, steward and organize. If you're interested in judging, stewarding, or volunteering, email info@brewersassociation.org for more information. Most judging, stewarding, and volunteering recruitment is done by invite-only.
Interested in volunteering? Select a location and follow the prompts for volunteer sign up:
Have further questions about volunteering ? Visit our FAQ page.