2022 Entrant & Volunteer Information
The National Homebrew Competition gives you a chance to receive invaluable feedback on your entries, and also recognizes the most outstanding, world-class homebrewed beer, mead, and cider, while taking home some really amazing prizes. Check out the Entrant and Volunteer Information below to learn how to participate.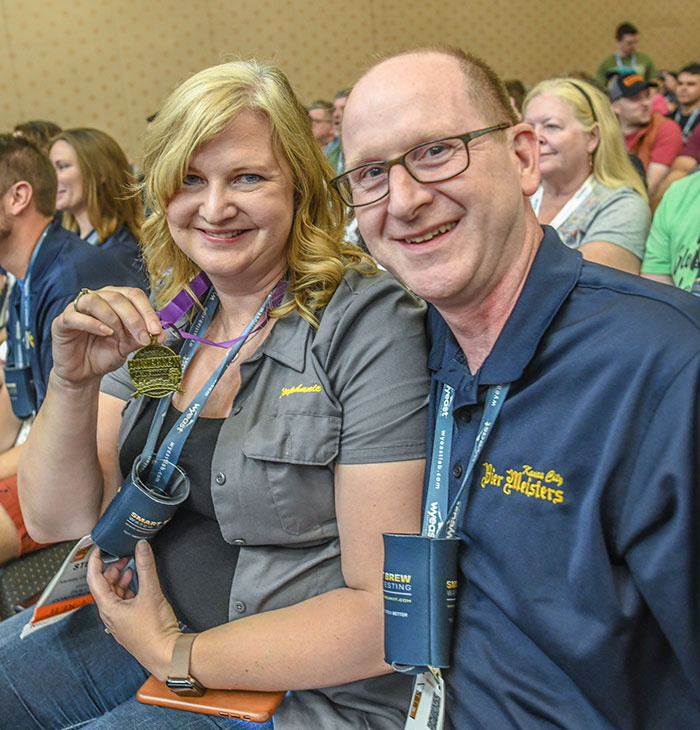 Entrant Information
Download the PDF of the competition's Rules & Regulations.
The Rules & Regulations will be your complete guide on the competition, including details on registration, shipping/drop-off locations and style guidelines.
Each entry is a non-refundable $29
Entry Capacity: The entry cap for National Homebrew Competition will be 7 entries. If there is additional space to expand the entry count, we will let entrants know during the registration period.
Shipping Entries: All entries ship to Louisville, Colorado. Deliveries are allowed Mon-Fri 9:00 a.m. – 4:00 p.m. (See Rules & Regulations page 9 for detailed instructions.)
Additional questions? Review the FAQ page
2022 Rules & Regulations last updated March 30, 2022.
Page 6: Updated Registration close date to March 29, 2022 and added "Registration may closer earlier than March 29, 2022 if capacity if reached." Note: registration has been extended through April 1.
Volunteer Information
The National Homebrew Competition is the largest beer competition in the world, and it is made possible by the enormous effort of hundreds of volunteers who help judge, steward and organize. If you're interested in judging, stewarding, or volunteering, email nhc@brewersassociation.org for more information. Most judging, stewarding, and volunteering recruitment is done by invite-only.
Judge/Volunteer Registration: Ongoing
Have further questions about volunteering ? Visit our FAQ page.