Learn to Homebrew Day is November 5, 2022
In 1999, Learn To Homebrew Day was established by the American Homebrewers Association to promote the most rewarding, and delicious activity of all time — homebrewing.
On the first Saturday in November, thousands of people celebrate Learn to Homebrew Day. Homebrewers worldwide brew beer and learn about the hobby of homebrewing.
---
Learn to Homebrew Day 2021 By the Numbers
This content will be dynamically populated by big-brew.module.js
Participants
States & Territories
Countries
Gallons
---
Continue Learning All Year Long
2021 Official Recipes
Find more homebrew recipes in the AHA Recipe Library!

recipe
Equipment for Any Level of Homebrewer
The new S SERIES range of easy-to-use homebrewing equipment is here and it's perfect for the craft beer enthusiast. Find us on Facebook to discover more and don't miss the coolest content, latest product launches and promotions, plus surprise giveaways!
Grainfather
Learn How To Brew with John Palmer
How To Brew is the definitive guide on homebrewing written by expert, John Palmer. This book is perfect for those getting started, ready to advance, or wanting to brew better beer!
Brewers Publications
Tutorials
Learn to Make Beer
You'll be cracking open a bottle of your own brew in no time with these step-by-step guides for making beer at home.
Tutorials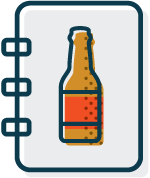 homebrew shop directory
Get Supplies
Find everything you need to brew your next batch by visiting your local homebrew supply shop.
homebrew shop directory
Spread the Word
Use these digital images to share your participation and recruit more brewers!
social assets