Give the Gift Ends Jan. 4, 2022
Give a Membership Gift Card, Choose a Free Beer Book
Yule be a holiday hero when you give the gift of an American Homebrewers Association membership! Homebrewers and craft beer geeks will love 365 days of member-only recipes, webinars, discounts, and more.
ORDER A MEMBERSHIP GIFT CARD
Includes free standard shipping | Order by Dec. 15 for holiday delivery
Select your free book and the membership type below:
$49: 1-Year membership print and digital magazine subscription OR
$43: 1-Year membership, digital-only magazine subscription
---
JOIN/RENEW ONLINE WITH PROMOTIONAL CODE
Includes free standard shipping | Order by Dec. 15 for holiday delivery
At checkout, apply the corresponding promotional code to claim your free book:
📗 Use code IPA for Brewing Eclectic IPA
📘 Use code Designing to select Designing Great Beers
---
About the Book
Brewing Eclectic IPA: Pushing the Boundaries of India Pale Ale by Dick Cantwell
Explore the creative ways these flavors are included when brewing these highly-hopped beers. Try your own version using 25 recipes for contemporary IPAs designed by one of the country's top brewers.
Published 2018
179 Pages
$19.95 Value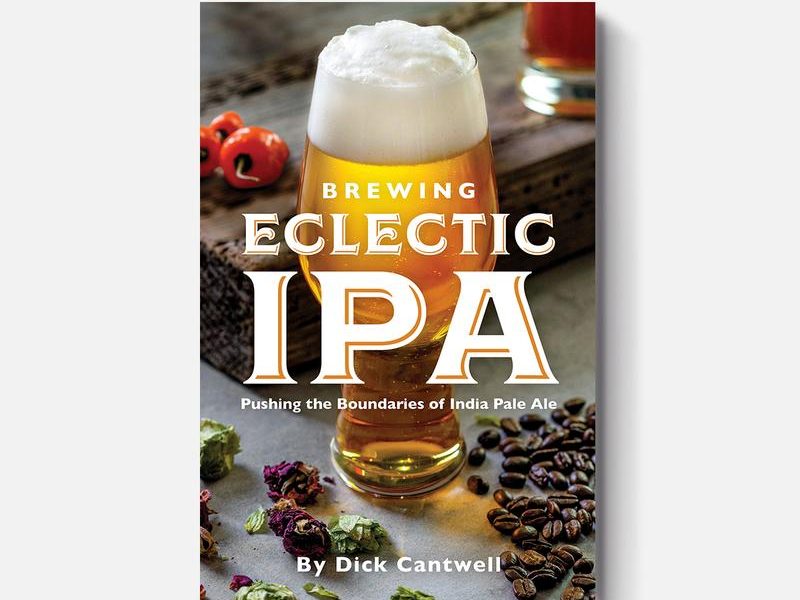 ---
About the Book
Designing Great Beers: The Ultimate Guide to Brewing Classic Styles by Ray Daniels
Designing Great Beers is more than just a beer recipe book or merely another "how-to" manual, it is an indispensable guide intended for brewers interested in formulating their own beers based on classic styles, modern techniques, and their own vision of the perfect beer.
Published 1998
404 Pages
$24.95 Value
---
Member Benefits
Your membership supports our mission to educate, promote, and advocate for the best hobby in the world—homebrewing!
---
Some fine print: Open to U.S. residents only. Offer not valid with a monthly membership subscription. Cannot be combined with any other offers. Free book offer ends Jan. 4, 2022, at 11:59 p.m. MT or while supplies last.
Order by Dec. 15, 2021, for holiday delivery.
Orders placed after Thu., Dec. 23 will be fulfilled when the office reopens on Tues., Jan. 4.
Running out of time? American Homebrewers Association Membership gift cards may be sold at your local homebrew supply shop!