Link to article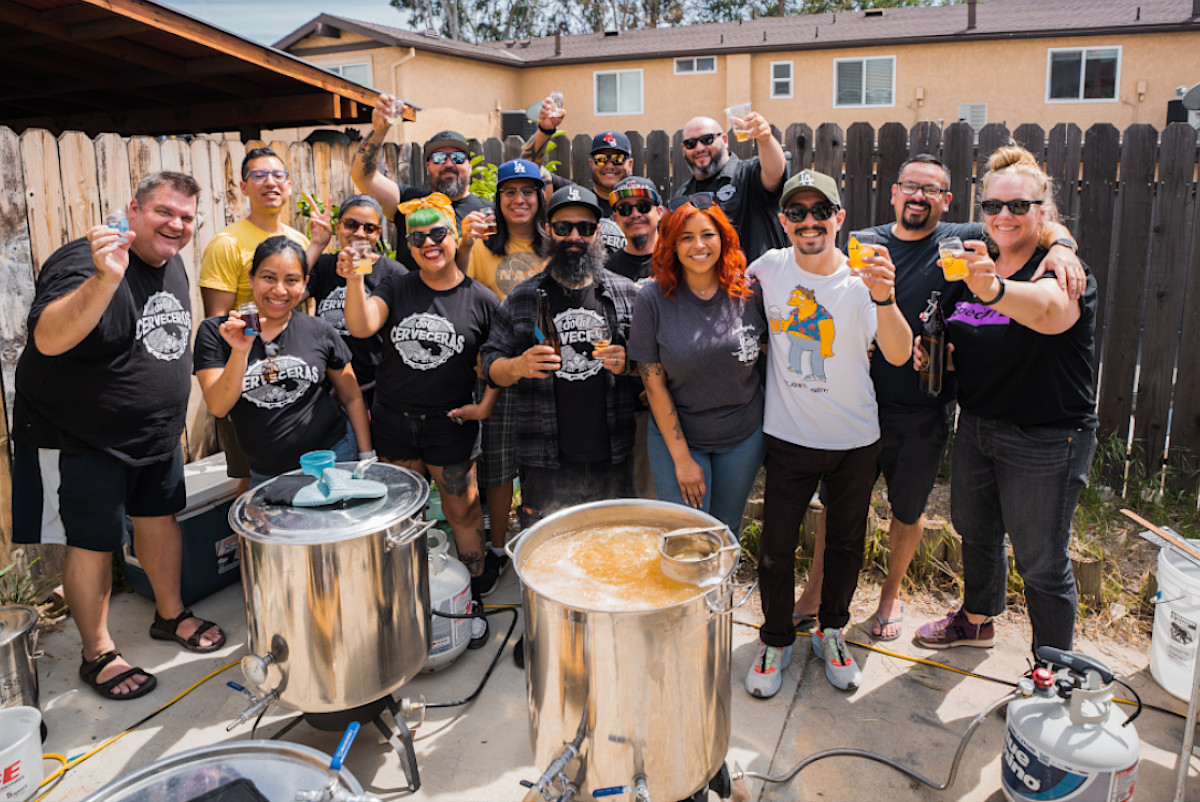 This article was originally featured in the July/August 2023 Issue of Zymurgy magazine. Access this issue instantly with Zymurgy Online.
By Julia Herz
My first brew day was 23 years in the making. That's how old I was when my friend Charlie Gunn and I brewed a Scottish ale extract kit in his parents' kitchen on what I refer to as a cosmically transformative Sunday. Four fast weeks later, we bottled the beer in repurposed Grolsch swing-top bottles. I was smitten from that first pop of the bottle cap and the initial malt-laden, perfectly carbonated, subtly ethanol-influenced sip.
Now, hundreds of batches later, I embrace the attitude of "once a beginner, always a beginner," on an unending journey to always learn more. If you identify as a newbie, well, then, welcome to the homebrew party. A top question I get from seasoned homebrewers is, "How can we get more people to homebrew?"
"How did you start homebrewing?" I respond. No doubt many stars had to align before we each poured water into kettle, set aside time, and actually brewed, right? One of those stars might have been your belief that brewing was cool and worth a try and that others around you would support you. Charlie and I had never homebrewed before, but we had both been inspired by others we knew who had brewed. Maybe you knew an experienced homebrewer to whom you related or looked up, possibly a family member, neighbor, or coworker.
To get more people to homebrew, we need seasoned homebrewers who inspire others. We need people who identify with those who mirror our own life experiences and backgrounds. The more walks of life who homebrew, the more who remain open minded to all brewing approaches, and the more who lead and mentor others, the more the entire hobby will grow.
The only requirement for enjoying homebrew is being of legal drinking age. Extract or all grain? Stovetop, patio, or garage? Soup pot, crawfish kettle, or brew sculpture? One, five, ten, or more gallons? Strictly beer, or mead, cider, sake, and fermented foods? Does not matter. Welcoming everyone and all brewing approaches is obvious and what we each deserve. Nobody should feel held to arbitrary standards of fermentation enjoyment.
Here are some quick-hit considerations for working to inspire others:
Buy a kit for a newcomer and schedule (no squishy factor allowed—plan the date!) a brew day at their house. Helping somebody brew in their own home is like teaching a person to drive and putting them behind the steering wheel. That's when real learning happens.
Invite a would-be homebrewer out for a beer. Use an AHA Member Deals discount at a participating taproom (AHAMemberDeals.org) and then take a tour to help them understand the brewing process.
Establish an "all in on extract" mentality and support extract brewers as much as all grain brewers. All brewing approaches and all brewing ingredients are worthy of support.
Be inclusive of all fermented beverages and fermented foods. What if you encouraged a newbie to brew a fermented beverage that resonates with what they already enjoy, including grape or fruit wine, or a beer that incorporates their favorite fruit, vegetable, or botanical?
Use the AHA's annual homebrew holidays (see HomebrewersAssociation.org) as reasons and days to brew. If you're in a club, publish your homebrew holiday activities and all events on your website, and share those dates on your social media channels, too.
Cheers and let's celebrate who you brew with and all the beginners out there. Share your photos with us, too. Go to HomebrewersAssociation.org/your-homebrew-experience.
Julia Herz is executive director of the American Homebrewers Association. You can follow Julia's homebrew talks and travels on Instagram @ImmaculateFermentation.